Bar WOTEVER
A regular Tuesday night phenomenon.
If you're looking for a really unique night out in London, the institution which is the Royal Vauxhall Tavern is proud to host Bar WOTEVER
Held every week without fail, Bar WOTEVER, otherwise known as the Royal Queer Variety Show, is a great night of spectacular fun and entertainment for all open minded people, and it has become a well known occasion in the local area even reaching legendary status.
Extremely popular, tickets are available on the door for this event with a suggested price of £6 for full price entrants and £4 for concessions – amazing value for money.
---
What Is Bar WOTEVER?
Bar WOTEVER is proud to work in conjunction with some of the top Queer and LGBT performers from London, the rest of the UK and, indeed, from around the globe. While some of the resident performers are well known to those who regularly come to the shows, RVT also encourage novice performers and newcomers to the scene to take to the stage, joining the familiar faces who tread the boards time and again.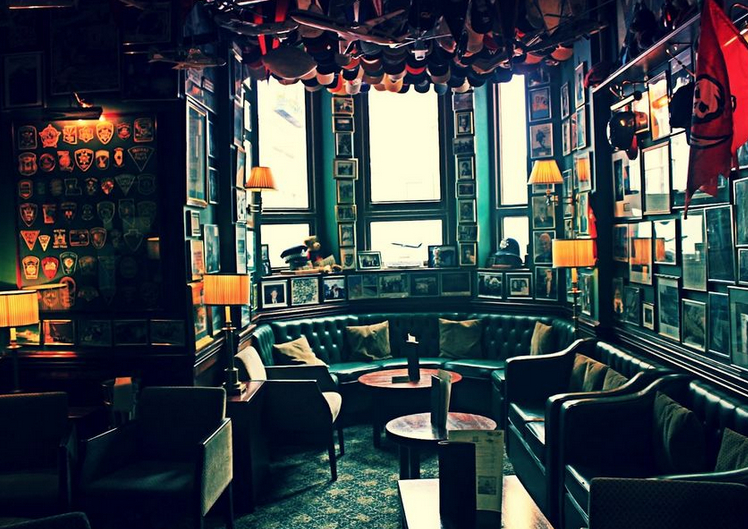 The Royal Vauxhall Tavern champion the large group of resident performers who have earned their place in the performance hall thanks to their impressive attitude and outstanding approach to their craft. Having first launched back in 2005, Bar WOTEVER has become known as one of the longest running queer weekly performance events anywhere in the world. As well as weekly Tuesday night shows, they also run a number of special events to celebrate occasions throughout the calendar, including, most recently a spectacular collaboration for International Women's Day which was held in Balham. 
Who Is Welcome?
Although the RVT is proud to be one of London's oldest surviving gay venues, the events, including Bar WOTEVER, are open to anyone and everyone. As long as you are up for a good laugh, plenty of eclectic entertainment and are open minded, you're sure to love what they have to offer.
RVT are a very warm and welcoming environment, and everyone who joins us on a Tuesday night appreciate the friendly atmosphere that they find in this unique and historical venue. However you identify, you can be confident of a warm welcome here, and they are proud to be one of London (and, indeed, the world's) most inclusive entertainment venues. 
What Does The Night Include?
When you come to Bar WOTEVER you will be treated to an eclectic night of fun and entertainment. There'll always be something to hold your attention. They host cabaret acts, live music, films, spoken word nights and even film screenings – in short, they will do anything and everything! One thing's for certain, you'll have a wonderful night. Doors open at 7pm, with the stage programme commencing at 8.30pm and running until approximately 10.30pm.
However, the fun doesn't stop there and you can enjoy music from the resident DJs until Midnight when, unfortunately, it's closing time. Not only will you find booked acts performing on the Bar WOTEVER stage, there are also open 10 minute-long mic spots, so you can benefit from seeing the latest talent in the area getting up on stage to do their thing. You'll also be treated to local community news from the LGBTQ community live on stage every Tuesday night for a fun take on the week's happenings.
Whenever you join us at Bar WOTEVER, you can be certain that you'll be enjoying a full night of entertainment at a budget conscious price. The competitive ticket prices are among the lowest in London, and their convinced that you won't get better entertainment for your money anywhere else!
BACK